What do I have to do about electrical appliances and installations at work?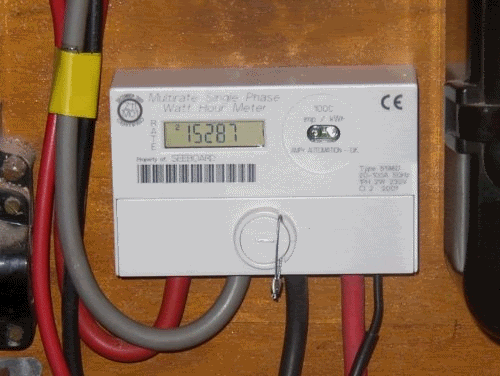 There are some common myths around electrical safety requirements in the workplace, such as "you must do PAT testing every year".
So what is required under law?
Under the Electricity at Work Regulations 1989 (as amended) duties are placed on the 'Dutyholders' (usually employers) to ensure that systems and electrical equipment are safe for users and those around.
For mains electrical installations in a commercial premises, a Periodic Inspection should be made where an electrician will test the installation against BS 7671 (or IET wiring regulations) to ensure it is safe. This will produce an Electrical Installation Condition Report to determine compliance of the system with the regulations. Where there are issues these will be highlighted on the report and remedial action may be required to ensure the system is functioning correctly and safely. This should be carried out every 5 years in commercial premises.
Note that these tests need to be performed by a 'competent person', such as NICEIC registered. Here it is the Dutyholder's responsibility to ensure that a competent person is used.
Portable appliances and fixed systems are also covered and electrical equipment that has the potential to cause injury is maintained in a safe condition. In reality this means anything plugged into the mains electricity supply. It would not include cordless items, such as a cordless drill, but would include the charger unit. There is no defined interval for this, though guidelines do exist. A PAT test, or Portable Appliance Test, is a formal combined testing and inspection which should be carried out by a 'competent person', though not necessarily a fully qualified electrician. In addition, user checks are required for some items of equipment and a formal visual inspection is recommended.
Due to this complexity, some people have a PAT test done every year on equipment, which generally covers everything although user checks should still be performed. This is to ensure no burn or scorch marks are evident, no damage has occurred and the equipment is still functioning and defect-free. This is excessive for most systems/equipment and is more frequent than is required.
Equipment marked with double-earthed symbol, does not require a PAT test (such as table lamps, fans and slide projectors). This does, however, require a formal visual inspection every 2-4 years. In general, items such as desk-top computers, VDU screens, photocopiers and printers can be extended to 5 years for PAT testing IF a formal visual inspection takes place (every 2-4 years). A formal visual inspection would include checks for damage, fuse checks in the plug (if not moulded) and requires a trained person who has sufficient information and knowledge.
Earthed equipment such as electric kettles, portable electric heaters, some kitchen equipment etc. requires a formal visual inspection every 6-12 months, with Combined Inspection and Electrical Testing (which could be a PAT test) every 1-2 years. For a helpful guide published by the HSE then the following link is provided, with a table on page 5 outlining suggested inspection intervals for portable appliance inspection and testing.
http://www.hse.gov.uk/pubns/indg236.pdf
Click HERE to access our Members Area and download free forms.